Venture Investment Portfolios
VIP Capital is launching the first in a series of sector specific seed funds called "Venture Investment Portfolios" that will each invest in up to 20 high potential startups in a specific industry sector from across the country.
The first VIP fund ("VIP-AI") is focused on companies developing Artificial Intelligence and Machine Learning applications and will endeavor to invest in up to 20 seed or pre-seed stage AI & Machine Learning companies.
The VIP-AI Fund will target high potential companies from across the country including leading startup locations such as Silicon Valley, New York, Austin, Atlanta, Boston, and others.
Investment Thesis
Over the last 20 years the best performing asset class has been Seed Stage Venture Investments in start-up companies according to a study of early stage returns by the Kauffman Foundation.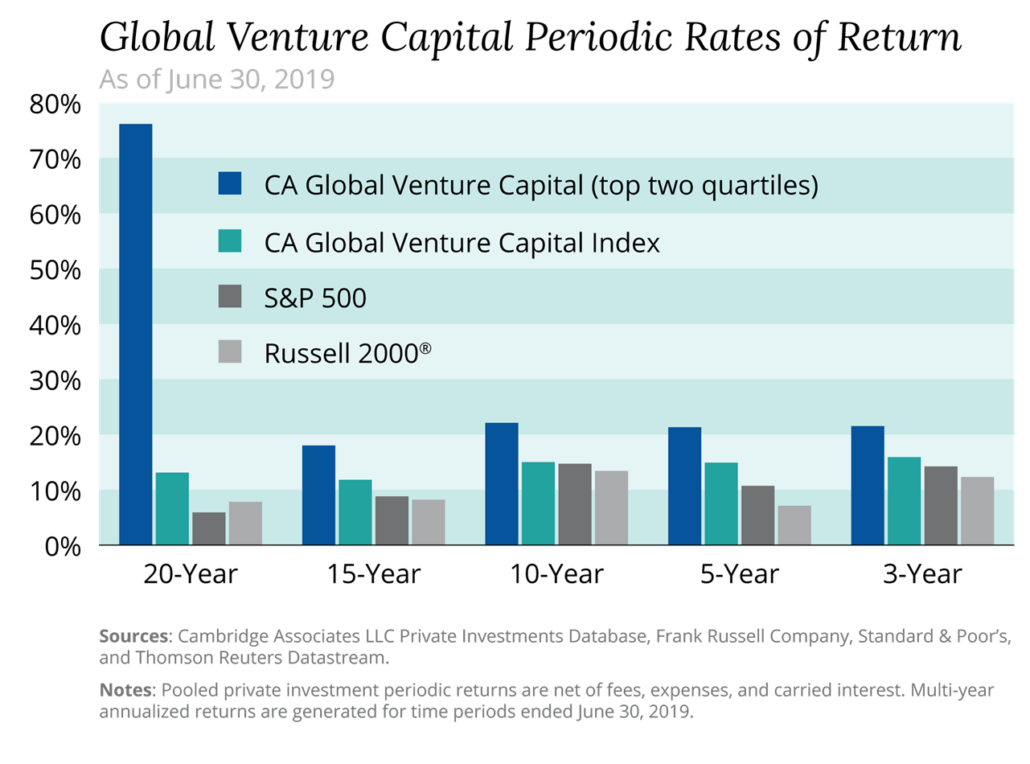 As an asset class, Seed stage companies had a higher average annual return (22% per year) than other asset classes including Hedge Funds (18% per year) or the S&P 500 (15% per year).
However, it is well known that early stage startup companies are also the highest risk investment due to a combination of unproven management teams, uncertain markets, experienced and well funded competitors, and unknown Product-Market Fit, and thus have a high probability of complete failure.
In order to address these risk factors the Fund will endeavor to build a diverse portfolio of early stage companies across a range of technologies, geographies, stages, and business models.
The fund will invest roughly half its capital in its first round investments in up to 20 companies, and then invest the remaining capital as a follow-on investment in the next round in the most promising companies.
Company selection is biased towards companies that are providing a technology "component" of a larger ecosystem, and therefore may be attractive to acquirers earlier in the company's life cycle.
Companies that are acquired earlier in their life-cycle, often have lower total capital requirements and can provide attractive returns for early stage investors due to less dilution and a shorter time to returns.
Target Fund Size and Returns
Target Fund Size:  $5 million
Target Returns:   3x Multiple on Invested Capital
Fees
2% management fee
20% carried interest on profits
Minimum Investment
Anchor Investors       $25,000
Later Investors         $50,000
Disclaimer
This website is available for information purposes only and does not constitute an offer or sale or any form of general solicitation or general advertising of interests in any fund or investment vehicle.
 Any such offer will only be made in compliance with applicable state and federal securities laws pursuant to an offering memorandum and related offering documents which will be provided to qualified prospective investors upon request. 
 Prospective investors should review the offering memorandum carefully as it includes important disclosures and risk factors associated with an investment in a VIP fund.  In addition, prospective investors are encouraged to consult with their financial, tax, accounting or other advisors to determine whether an investment in a VIP fund is suitable for them.